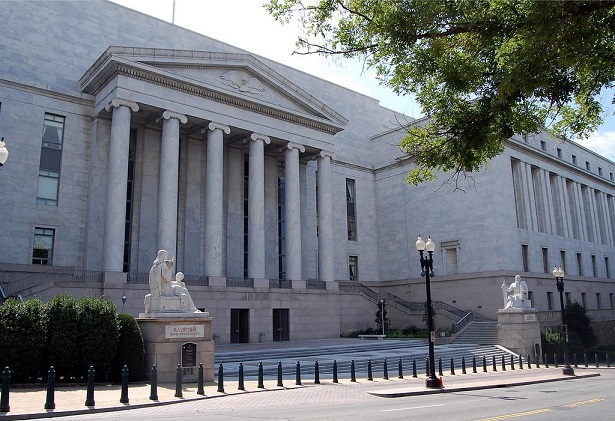 Rayburn House Office Building, Washington, DC
The Great American Outdoors Act (GAOA)
On July 22, the powersports industry and off-highway enthusiasts nationwide welcomed the passage of the Great American Outdoors Act (H.R. 7092) in the House by a bipartisan vote of 310-107 and the President signed the bill into law.
"On behalf of the U.S. powersports industry, thank you, Congress, for passing the Great American Outdoors Act," said Erik Pritchard, MIC President and CEO. "It not only boosts recreation opportunities across the U.S., but it also supports the nation's economy."
The GAOA addresses the $20 billion maintenance backlog facing our public lands and waters, and will provide infrastructure for the recreational community, improving public lands for motorcycle, ATV, side-by-side, and snowmobile enthusiasts across the country. This funding will ensure that adequate infrastructure for all types of recreation on U.S. public lands and waters can support rural communities and economies.
The Government Relations Office working on behalf of MIC, SVIA and ROHVA repeatedly reached out to Senate and House leadership as well as numerous Congressional offices urging support for and swift passage of the GAOA. The the Outdoor Recreation Roundtable (ORR), worked with a number of representatives from across the entire outdoor industry and celebrated the act's passage with this thank you video to Congress.
SOAR Act Passed Out of Committee in the House
On July 29, the House Natural Resources Committee passed the Simplifying Outdoor Access for Recreation (SOAR) Act by unanimous consent. H.R. 3879, introduced by Rep. Haaland, included most of the provisions of the Recreation Not Red-Tape Act, H.R. 3458, introduced by Rep. Bishop. The bills are widely supported by the recreation community. Key provisions include:
Modernizing and streamlining the outdoor recreation permitting process to remove barriers and increase outdoor recreation opportunities so more people can easily access the outdoors with safe and memorable experiences.
Supporting the creation of outdoor recreation sector leadership positions within state governments, as well as coordination with recreation and tourism organizations within the states to guide the growth of this sector.
Extending recreation shoulder seasons on public lands so more Americans can visit our iconic lands and waters in a more sustainable manner.
Modernizing fee collection, allowing outdoor recreation passes to be sold online, and entrance and amenity fees to be paid digitally/online by park visitors.
Helping service members and veterans access the outdoors for health and wellness and encouraging federal agencies to hire veterans in positions related to the management of federal recreational lands and waters.
Establishing an inter-agency trail management plan to manage and maintain in a uniform and consistent manner trails that cross jurisdictional boundaries between federal land management agencies.
Creating outdoor recreation performance metrics for federal land managers to ensure outdoor recreation is being prioritized and promoted on federal lands.
H.R. 3879 is currently awaiting action on the House floor.
RTP Award Nomination Deadline Extended
The Coalition for Recreational Trails (CRT) is seeking nominations for outstanding projects that utilized funds from the Recreational Trails Program (RTP). Deadline for nominations has been extended to August 15, 2020, click here to nominate a project.
Award winners will be selected from projects nominated by public agencies, trail administrators or other project sponsors. Projects must be completed in order to receive an award.
Please take the time to recognize and promote significant contributions to trail-related recreation that the Recreational Trails Program is supporting all across the country. The recognition of great projects will elevate the profile of the RTP with members of Congress and emphasize the need for continued funding. For more information on CRT visit https://www.americantrails.org/crt.
NOHVCC Webinar Series Will Discuss State of the Industry
As part of its webinar series, the National Off-Highway Vehicle Conservation Council (NOHVCC) will hold its next webinar on August 11 at 8:00 p.m. EDT. The webinar, will be an industry Update from the Motorcycle Industry Council (MIC). MIC President and CEO Erik Pritchard will be joined by MIC's Senior Vice President of Government Relations Scott Schloegel to provide an update on the state of the powersports industry. Topics will include vehicle sales, market realities, ongoing efforts by MIC, and current government relations issues and opportunities. Any questions should be directed to trailhead@nohvcc.org and you can RSVP for the webinar here.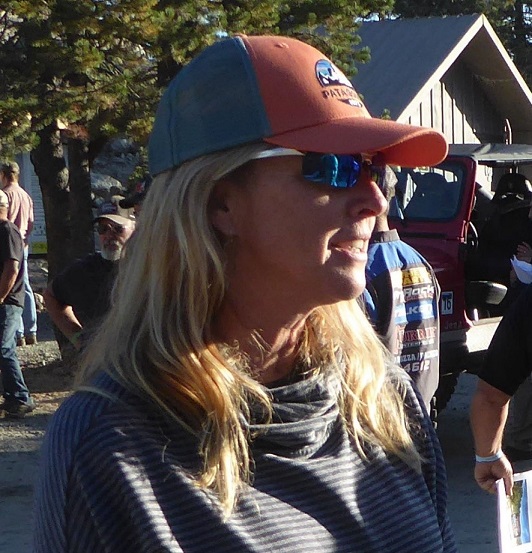 Sarah Miggins at 2019 CA OHV Commission Tour of the Rubicon Trail (Courtesy of Don Amador)
California Appoints Deputy Director of the Off-Highway Motor Vehicle Recreation Division
In late July, Gov. Gavin Newsom appointed Sarah Miggins as deputy director of the Off-Highway Motor Vehicle Recreation (OHMVR) Division at the Department of Parks and Recreation. "I have known and worked with Sarah for a number of years during her tenure on the California OHMVR Commission," said Don Amador, former chairman of the OHMVR Commission and CA NOHVCC partner. "Her strong commitment to sustainable recreation management, volunteer programs, and conservation efforts will serve the OHMVR Division well as it seeks to provide continued public access to high-quality and environmentally responsible motorized recreation or motorized access to non-motorized opportunities."
Along with her membership on the OHMVR Commission, Miggins recently held the position of executive vice president and chief of staff at the American Conservation Experience since 2018, where she was California state director from 2016 to 2018. She was center director at Audubon California from 2015 to 2016, executive director at Southern California Mountains Foundation from 2005 to 2015 and program director at Los Angeles Conservation Corps from 2001 to 2005.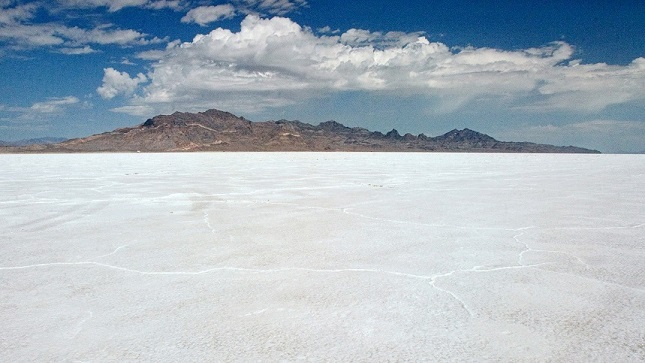 Lake Bonneville, Utah
2020 Race Season to Commence at Bonneville Salt Flats
The historic salt flats of Bonneville will be ready for the annual land-speed event of Speed Week (August 8–14). Southern California Timing Association (SCTA), the volunteer organization since 1949, has been the organizer and promoter for this diverse and innovative motorsports event. Upon completing several alterations to the standard procedures, the Utah office of the Bureau of Land Management granted approval to hold the event.
The event features teams, from streamliners with speed potential of more than 500 mph, to vintage 50cc motorcycles that top out at 50 mph. The Bonneville Salt Flats are located two hours from Salt Lake City and just 15 minutes from Wendover, Utah, via Interstate 80. Spectator entry is available on site with $20 day passes and weeklong passes cost just $50. Additional information on Speed Week can be found at the Southern California Timing Association: http://www.scta-bni.org/
States Continue to Increase Recreational Access
As states continue to reopen, they are increasing recreational access to roads, trails, picnic areas, restrooms, and wilderness. The Bureau of Land Management (BLM) continues to work with federal, state, and local authorities to closely monitor the COVID-19 pandemic and use a phased approach to increase access on a case-by-case basis. The following recreational areas were reopened in July:
Taos, NM – Santa Cruz Lake will reopen with the following limitations: Day-use will be available Thursday through Sunday, from 6 a.m. – 9 p.m. Day-use will be closed Monday through Wednesday. Portable toilets will be available for use. Exact change is required and should be deposited into fee tubes; entrance station will not handle cash. $5 day-use fee or $20 for the Taos Field Office Annual Pass.
Fairbanks, AK —BLM partially reopened the Five Mile Campground located five miles north of the Yukon River bridge on the Dalton Highway.
Carson City, NV – the Indian Creek Campground (ICCG) opened access for day-use only in certain areas of the campground.
Roswell, N.M. – With the easing of public health and safety restrictions enacted by State of New Mexico health officials, BLM announced that it has reopened the Valley of Fires Recreation Area. This includes the visitor center, vault toilets, and bath house.
According to BLM, dry conditions due to a lack of precipitation this spring, above normal temperatures, and mats of unburnt fuel from last year are resulting in an above-normal fire potential. BLM issued fire restrictions to the following areas:
North Bend, OR – certain activities on BLM-managed lands in Coos, Douglas, and Curry Counties were restricted to prevent human-caused fire and reduce wildfire potential. Under the current restriction, campfires are allowed at the following BLM-managed campgrounds: East Shore Campground, Edson Creek Campground, Fawn Creek Campground, Sixes River Campground, Smith River Falls Campground, and Vincent Creek Campground. Operating a motor vehicle and parking off road (including motorcycles and all-terrain vehicles) is only allowed on roadways clear of flammable vegetation.
Redding, CA – implemented fire restrictions for public lands managed by the Redding Field Office in Shasta, Siskiyou, Butte, Trinity, and Tehama counties. The restrictions will remain in effect until further notice.
Buffalo, WY – Due to dry conditions and high fire danger, Stage 1 fire restrictions began on July 9 on BLM administered public lands in Campbell and Sheridan counties.
West Valley City, UT – BLM West Desert District has seen an increase in human-caused wildfires this year with 21 human-caused fires, making up 75% of the district's wildfires. For comparison, in 2019, 45% of the wildfires in the BLM West Desert District were human caused. This year's 30% increase in human-caused fires is concerning for fire officials and land managers. An increase in human-caused fires has been witnessed across all suppression agencies in northern Utah, where 154 of the 170 wildfires this year have been human-caused.
Fire restrictions in central Utah will continue for Washington, Iron, Beaver, Garfield, and Kane counties to reduce unwanted human caused wildfires with increasing fire danger.
Kremmling and Craig, CO – Stage 1 fire restrictions began on Friday, July 10 on BLM administered lands in Jackson County, Colorado. No fires of any type, including charcoal. Stoves fueled by liquid petroleum or gas are allowed. No smoking except within an enclosed vehicle or building or in a barren area free of vegetation. No use of explosive materials, including explosive targets. No welding or operation of an acetylene or other similar torch with open flame. No operation of any internal combustion engine without a spark arresting device properly installed and in working order.
Cody, WY — Due to dry conditions and high fire danger, Stage 1 fire restrictions began on July 17, 2020, on public lands administered by the BLM Lander Field Office in Fremont, Hot Springs, and Natrona counties; Worland Field Office in Washakie, Hot Springs, and Big Horn counties; and Cody Field Office in Park and Big Horn counties.