MIC, SVIA, and ROHVA Continue to Advocate to Keep Oceano Dunes Open
In late October, the California Coastal Commission held a meeting to discuss the future of the Oceano Dunes State Vehicular Recreation Area, and Commissioners listened to callers in support and opposition to off-highway vehicle use. For residents, dune dust has been a long-standing issue and as a result, have opposed off-highway vehicle use. Within two months, State agencies will complete a Public Works Plan (PWP) which will be instrumental in deciding how Oceano Dunes will be used for years to come.
Scott Schloegel, MIC Senior Vice President of Government Relations, spoke on behalf of the Specialty Vehicle Institute of America, (SVIA) the Recreational Off-Highway Vehicle Association, (ROHVA), and the powersports industry. "We strongly oppose phasing out OHV activity at Oceano Dunes," Schloegel said. "The recent UCSD Scripps Institute of Oceanography's scientific study, which looked at air quality during the COVID shutdown when OHV activity was non-existent, concluded that, quote, 'the association of high PM10 and PM2.5 with high-wind conditions, even when recreational vehicles were not allowed at Oceano Dunes, indicates that dune-derived mineral dust is more likely to be caused by natural forces, i.e. wind, rather than human activities.' Additional long-term data also supported this conclusion. There is no need to phase out OHV activity at Oceano Dunes."
After the California Coastal Commission's meeting, the MIC's Government Relations Office spoke with California Natural Resources Agency (CNRA) staff and California Department of Parks and Recreation (CDPR) staff to reiterate their opposition to phasing out off-highway vehicle recreation at Oceano Dunes. The call was followed up with a letter from MIC, SVIA, and ROHVA to CNRA Undersecretary Angela Barranco, and CDPR Director Armando Quintero, highlighting a recent study by the University of California, San Diego, Scripps Institution of Oceanography.
It stated:
"The association of high PM10 and PM2.5 with high wind conditions, even when recreational vehicles were not allowed at Oceano Dunes, indicates that dune-derived mineral dust is more likely to be caused by natural forces (i.e. wind) rather than human activities."
The letter stated that "Some advocating for a phaseout of OHV activity have erroneously claimed that high particulate matter blowing off the dunes was due to OHV activity. This has been proven not to be true." As CNRA, CDPR, and the Coastal Commission continue to work on a PWP, the Associations again offered several ways the powersports could work with the government agencies.
Meanwhile, California State Parks Director Armando Quintero said they are working with local and county officials on a reopening plan. To date, the dunes are closed to vehicular traffic because of ongoing COVID-19 restrictions.
Outdoor Recreation Satellite Account Data Released
On November 10, the Outdoor Recreation Roundtable (ORR) held a webinar and discussed updated economic data from the Bureau of Economic Analysis (BEA) on outdoor recreation's powerful and positive economic impact on the U.S. economy. The webinar featured industry speakers, including Erik Pritchard, MIC President, and representatives from the Montana Governor's Office of Outdoor Recreation and North Carolina's Outdoor Recreation Industry Office.
For a third year in a row, the BEA released data on the outdoor recreation economy, measuring the outdoor recreation economy for the nation, all 50 states, and the District of Columbia. The new U.S. data shows that the outdoor recreation economy accounted for 2.1 percent ($459.8 billion) of current-dollar gross domestic product (GDP) for the nation in 2019. "The BEA data reinforces what we in the powersports industry have known for quite some time. Motorcycle, ATVs, and side-by-sides fuel the outdoor economy through production, assembly, distribution, and dealerships across the country," said Erik Pritchard, MIC President.
The top line BEA statistics are as follows:
$788 for real gross output (2019);$778 gross economic output (2017)
Percentage of GDP: 2.1% (2019) vs. 2.2% (2017)
Total Value Added: $459.8b (2019) vs. $427.2b (2017)
Jobs: 5.2 million (2019) vs. 5.2 million (2017)
Conventional Outdoor Recreation Activities – Nominal Value Added ($ billions)

Motorcycle, ATV, and side-by-side activity, $9
Equestrian, $8.6
Fishing (excludes Boating), $4.8
Climbing/Hiking/Tent Camping, $3.5
Other Snow Activities (includes Snowmobiling), $2.4

States with the largest percentage of state GDP: Hawaii, Vermont, Montana, Florida, Tied (Maine, Wyoming) (2019) vs. Hawaii, Montana, Maine, Vermont and Wyoming (2017)
Click here for the BEA 2019 Outdoor Recreation statistics.
2020 Election Results and Outlook on Key Committees (As Reported by Scott Schloegel)
Although an outright winner was not declared until a week after Election Day, Democratic nominee Joe Biden won with 306-232 electoral votes, the same as what President Trump won with in 2016. In 2016, President Trump won the electoral college, but lost the popular vote by more than 3 million votes, whereas in 2020, President-Elect Biden won with the same electoral votes and won the popular vote by nearly 8 million votes. The fact is, however, that both candidates had millions of more votes in 2020, with a record turnout.
Before the election, many election analysts expected Democrats in the House to easily maintain and expand their majority by anywhere from five to 15 seats. As of November 30, the Democrats control the House 222-210 with three House seats still to be decided. This razor-thin majority will provide House Speaker Nancy Pelosi (D-CA) the smallest majority in 18 years.
Every election brings about possible shifts with chairmanships and ranking positions within committees and below are some of the key House and Senate committees that are important to the outdoor recreation community:
The House Energy & Commerce Committee has jurisdiction over many issues of importance to our industry. Specifically, the committee has jurisdiction over the Consumer Product Safety Commission – CPSC. The committee will continue to be chaired by Rep. Pallone (NJ). Rep. Cathy McMorris-Rodgers (R-WA) was selected by her colleagues as the Ranking Member and becomes the first woman from either party to lead the highly esteemed committee.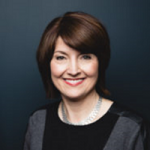 The House Natural Resources Committee will continue to be chaired by Rep. Raul Grijalva (D-AZ), as the Democrats maintained control of the House. Rep. Bruce Westerman (R-AR) was selected by the Republican Conference as the Ranking Member. Rep. Westerman ran against Rep. Paul Gosar (R-AZ), outgoing chairman of the Congressional Western Caucus.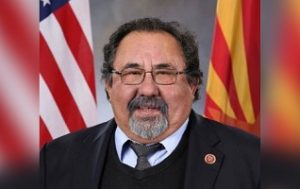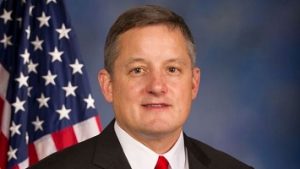 The House Transportation Committee leadership was not affected by the elections and will continue to be chaired by Rep. Peter DeFazio (D-OR) and Rep. Sam Graves (R-MO) will remain as Ranking Member.
This welcomed stability within the committee is crucial, especially at a time when the Transportation Reauthorization needs to be done this year as it includes reauthorization of the Recreational Trails Program (RTP), which is a priority for the outdoor recreation community. RTP funds are used for the construction of many of our off-road trails, trailheads, and provides maintenance for recreational trails.
With the retirement of Rep. Nita Lowey (D-NY), the chairmanship for the House Appropriations Committee had three solid members vying for the position. Rep. Rosa DeLauro (D-CT) is the new Chair after winning a 148-79 caucus-wide vote against Reps. Debbie Wasserman Schultz (D-FL) and Marcy Kaptur (D-OH). Kay Granger (R-TX) is expected to remain as Ranking Member.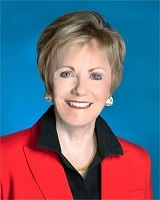 In the Senate, the Republicans maintain a 50-48 slim majority, as the two Georgia seats remain in question and a runoff election will be taking place on January 5, 2021. Georgia has a system whereby if no candidate in the general election race receives 50% or more of the vote, the state sends the top two candidates into a runoff election. Neither Sen. Perdue (R-GA) nor Sen. Kelly Loeffler (R-GA) was able to reach 50% of the vote.
The Commerce, Science, and Transportation Committee will more than likely not have any changes. Sen. Roger Wicker (R-MS) will remain Chairman and Sen. Maria Cantwell (D-WA) will remain as Ranking Member. The committee shares jurisdiction over Transportation Reauthorization along with the Senate Environment and Public Works Committee, so we will be working with them as they craft a reauthorization bill.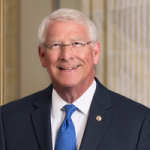 In the Environment & Public Works Committee, Sen. John Barrasso (R-WY) is term-limited for Chair, and Sen. Shelly Moore Capito (R-WV) will ascend as the new Chair, while Sen. Tom Carper (D-DE) will remain the Ranking Member. Sen. Capito has a large off-road presence in West Virginia with the Hatfield & McCoy Trails System.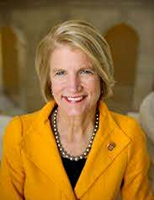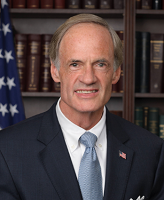 The Energy and Natural Resources Committee is also affected by a term limit. Sen. Murkowski (R-AK) is term-limited from the Chair position; however, Sen. John Barrasso (R-WY) is expected to move over to the Energy and Natural Resources Committee to become Chairman. Sen. Joe Manchin (D-WV) will remain as Ranking Member. This is a very supportive combination of leadership when it comes to powersports issues.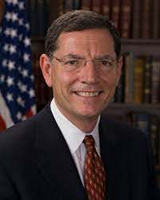 President-Elect Biden and the transition team have begun to vet candidates for top-level administration officials and cabinet positions. Biden has pledged to choose a Cabinet that reflects the diversity of the American population.
States Continue to Increase Recreational Access
As states continue to reopen from COVID-19 restrictions, they are increasing recreational access to roads, trails, picnic areas, restrooms, and wilderness. The Bureau of Land Management (BLM) continues to work with federal, state, and local authorities to closely monitor the COVID-19 pandemic and use a phased approach to increase access on a case-by-case basis. The following recreational area reopened in November:
Monte Vista, CO – The BLM San Luis Valley Field Office added a 24-acre parcel to increase access to public lands in Saguache County, Colorado.
According to BLM, dry conditions due to a lack of precipitation this spring, above-normal temperatures, and mats of unburnt fuel from last year are resulting in an above-normal fire potential. BLM issued fire restrictions to the following areas:
Phoenix, AZ – Unusually warm and dry conditions persist in Arizona, and fire activity continues across the state. As outdoor recreation increases in the Phoenix District, public land users are reminded that BLM lands are administered by the Phoenix District in Maricopa, Pima, Pinal, and Yavapai counties, including the Sonoran Desert National Monument and Agua Fria National Monument, remain under fire restrictions.
BLM has lifted fire restrictions for the following areas:
Canon City, CO – In response to recent widespread precipitation across the region, the BLM's San Luis Valley and Royal Gorge field offices lifted fire restrictions on BLM-managed lands in eastern and southern Colorado.
Meeker, CO – The White River Field Office rescinded fire restrictions on BLM-managed lands in Rio Blanco and Garfield counties while retaining Stage 1 restrictions in Moffat County. The Little Snake Field Office is staying in Stage 1 restrictions in Moffat and Routt counties, while the Kremmling Field Office is staying in Stage 2 restrictions in Larimer, Jackson, and Grand counties and Stage 1 restrictions in Summit and Eagle counties.
Southwestern UT — The BLM's Color Country and Paria River districts rescinded the fire bans put in place months ago across BLM public lands in Piute, Sanpete, Sevier, Wayne, Washington, Iron, Beaver, Garfield, and Kane counties.
Vernal, UT — On November 1, the BLM's Green River District (GRD) rescinded the fire ban put in place on July 23 on BLM managed lands located within Uintah, Duchesne, Daggett, Emery, and Carbon Counties.
Moab, UT — On November 1, the BLM's Canyon Country District rescinded the fire ban put in place on June 12 across the BLM Canyon Country Fire Zone (BLM Moab and Monticello Field Offices in Grand and San Juan counties).
El Dorado Hills, CA — On October 30, the BLM Central California District modified fire restrictions on BLM-managed public lands to accommodate variable conditions across the District. The changes reinstate seasonal fire restrictions issued by field offices, which allow campfires within designated campgrounds and recreational target shooting in some areas.
Craig, CO – The Little Snake and White River Field Offices rescinded fire restrictions on BLM-managed lands in Moffat County on November 6. BLM public lands in Grand, Jackson, Larimer, and Summit Counties remain in Stage 2 fire restrictions.
Medford, OR – The BLM's Medford District lifted fire restrictions on public lands administered by the BLM on November 6. Campfires and other activities, such as using a chainsaw, operating a vehicle off-road, and smoking are again permitted on most of the BLM-managed lands in Jackson, Josephine, and southern Douglas Counties.
Phoenix, AZ – On November 11, the BLM lifted fire restrictions on all BLM-managed public lands in Arizona. Due to cooler temperatures, shorter days, and increased precipitation causing a rise in fuel moisture, it has been determined that the likelihood of wildfires has lessened to the degree that the restrictions can be rescinded.
Redding, CA – With the return of fall weather and rain, the BLM has eased some fire restrictions on public lands managed by its Arcata and Redding field offices in Humboldt, Mendocino, Del Norte, Trinity, Shasta, Butte, Tehama, and Siskiyou counties